Thank you for your interest in our software!
Thank you for choosing to download your free trial version of GroundsKeeper Pro!
Please note:
The trial version you are downloading will allow you to enter up to 5 customers. To enter up to 10,000 customers, please
take a minute to fill out our informational form
.
---
Download and Installation Instructions
1
Click the button above to begin the file download process
2
Once the file has finished downloading, select "Open" or "Run"


3
When asked,
Do you want to allow this app to make changes to your device?
please select
'Yes'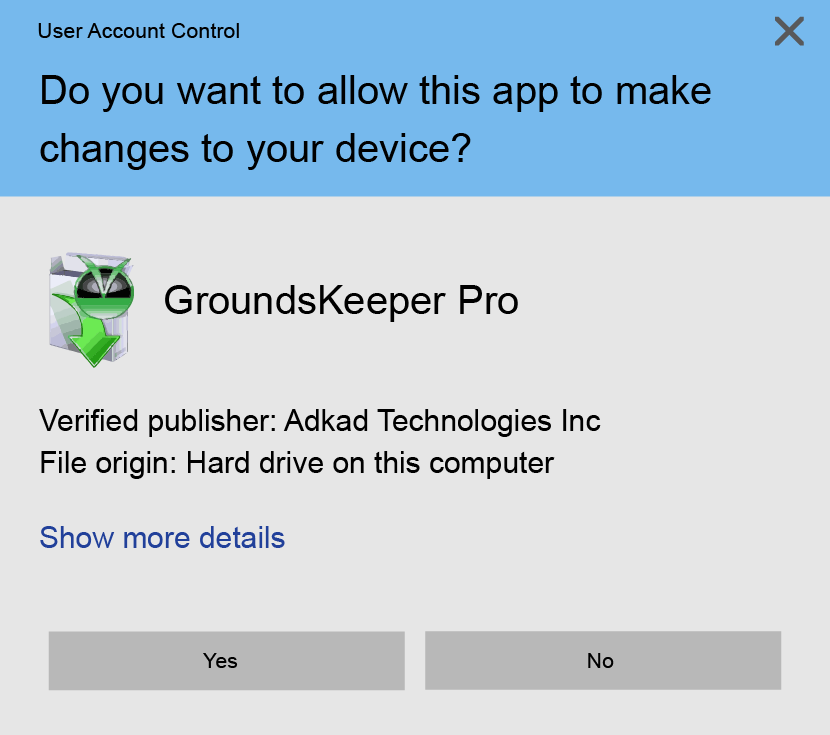 4
Follow the on-screen instructions to complete your installation of GroundsKeeper Pro.
5
Once the installation is complete, double-click the new GroundsKeeper Pro icon on your Desktop to start the app.